How to Prep Your Acura for Winter
Winter is coming both to Lafayette and Baton Rouge. Don't procrastinate before it's too late. Get your automobile ready with essential maintenance, winter car accessories, and more at Acura of Lafayette–Browse through our cold weather preparations list below to winterize your Acura, and contact us if you have questions.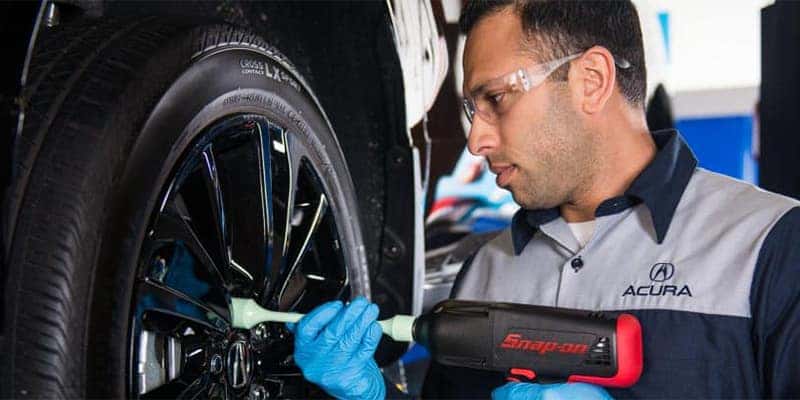 Car Maintenance Checklist For Winter Months
The holidays can be busy, so don't forget about these essential services — you'll thank yourself later when you get back out there after vacation without having to worry over whether something will break while driving your morning commute.
Get Your Vehicle Winterized Before An Emergency Happens
Test your tire pressure and examine the tread depth for optimum traction

Test the health of car battery

Check out windshield wiper fluid levels

Check out the engine coolant and antifreeze levels

Monitor the oil filter and oil levels for optimum engine performance
By maintaining these things and regularly receiving an oil change,  your automobile will work better when the climate drops below freezing and you can drive safer in the Baton Rouge slush and snow. Get in touch with Acura of Lafayette to schedule service today.
Interior Safeguards and Supplies
The interior safeguards and supplies for your Acura are important during the winter months. Being prepared can make a difference between fixing a flat tire in 30 minutes to needing a tire replacement that can take up an entire day.
All-weather floor mats will keep you from tracking slushy snow all over, while car seat covers can help save on costly repairs after an accident because of their ability at preventing extensive damage caused by road salt or ice crystals in open air environments like cars where there's no carpeting!
Be sure to always have emergency cargo stocked in case of an incident on the rough winter roads. These emergency kits typically include the following supplies:
Self-starting jumper cables

Emergency flares

Snowbrush + ice scraper

Shovel + ice melt (Kitty-litter is a cheap alternative)

Blankets, hats, coats, and extra gloves

Fully charged flashlight and waterproof matches

Short knife

First-aid kit

Water + long lasting Snack
When your car battery fails in an embankment or remote parking lot and you end up stranded waiting for roadside support. You'll wish you stocked up on these essentials!
In addition, remember that if it becomes necessary outside, bring along some extra medications as well — just because we may not see them until spring doesn't mean these needs go away entirely.
Schedule Your Acura Service Today
Before winter comes, it's important to make sure your car is in good working order.
This means looking at the fluid levels and changing them if necessary, getting the brakes checked, examining wheel treads for tire replacement, and doing a general maintenance check for any leaks or other problems that might arise because of cold weather like rusting screws on old cars!
Prepare for colder days – schedule service and winterize your vehicle.