Summer Maintenance Checklist for Used Cars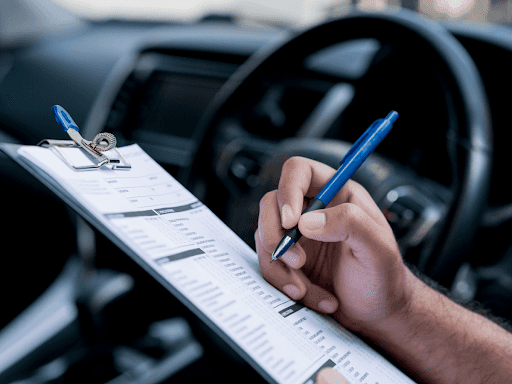 We all know that winter is a hard time for your car – the harsh weather conditions have a massive impact on how efficiently your car runs. This is why it's important to check your car's maintenance in the post-winter season, especially the tires and air conditioning. While summer weather brings its own set of challenges for your car, it makes spring the ideal time to tackle both winter's weathering and prepare for summer's scorching temperatures. If you want to be ready for those road trips right around the corner, stop by Acura of Lafayette Service Center for routine servicing, maintenance, and every repair in between! 
Check Your AC
We all know that brisk spring air will switch to summer heat very quickly, so make sure that your AC is performing at optimum level. Because you use your AC less in the winter, simply turn it on and ensure that cold air is coming out. If the air coming out of your AC is warm, it may just need a simple fix like adding some freon. If adding freon doesn't work, bring your car to Acura's Service Center and one of our service technicians will be able to diagnose the problem and have you back on the roads in no time!
Check the Air Pressure in Your Tires
The cold air and harsh road conditions may have done damage to your car's tires, so before you take off for summer vacation, check the air pressure. When you are checking the air pressure, make sure the tires are inflated to the right PSI. Most standard tires have a recommended air fill of 30-35 PSI. If you don't know your recommended air pressure, check your owner's manual, the inside frame of your driver-side door, or give our service department a call! If you're in the market for new tires, then our Acura Tire Quote might be the best next step for you. Maintaining your air pressure helps to prevent flat tires and blowouts so that you can get to your vacation spot safely this summer. 
Check Your Coolant Level and Change Your Oil
It is important to check your engine fluid levels as the warm weather starts because the heat can cause these fluids to evaporate and start to run low. It is especially important to check your engine's coolant level, the coolant keeps your engine cool and prevents it from overheating. To check your coolant level, open the hood of your car and find your coolant container, make sure that the coolant is filled to the marked line on the side, if it isn't, then simply add more. If you need an oil change, our service center is ready to service your car, we have plenty of service specials, and you can schedule online to save time!
Test Your Battery 
The heat in the summer can cause lots of strain on your battery, so get ahead of that by bringing your vehicle to our dealership so that our service technicians can test it for you. If you need a new battery, be sure to order it on our website and our service center will be able to install it for you. If you find that your tires are too old and worn, stop by and our service technicians can help you find the right tires, order them, and install them!
Install New Windshield Wiper Blades
We all know that summer storms are part of life, so be sure and replace your windshield wiper blades before they start to roll in! New wiper blades keep your windshield clear to see easily in the rain, but if you have worn out wiper blades it can blur your vision and make it more dangerous to drive. We all want to make it to our vacation spot safely! 
Rotate Your Tires
Before you take off on any trips to the beach or your favorite vacation spot, be sure to bring your vehicle to our service center to rotate your tires. Tires can wear in different ways on a rear tire or a front tire, but if you rotate them you make sure that every tire works in a different position on your vehicle to make sure it wears evenly. Rotating them every 3,000 to 5,000 miles can help them to last longer and continue to be able to take you on your summer vacations!
Why Buy Used from Acura of Lafayette
At Acura of Lafayette, we understand that quality is a concern for people buying used cars, this is why we have certified pre-owned vehicles and precision Acura certified pre-owned vehicles. These vehicles go through a thorough inspection process in our service center to make sure everything is working perfectly before being listed for sale. After you look at our large selection of used cars and find one that is your perfect fit, get in touch with our finance department! They offer many tools such as online trade appraisal, a payment calculator, and a finance application to get pre-approved. Call, check out our website, or visit our location today!