The Important of Checking Your Vehicle's Tire Pressure
Before driving your new or used vehicle on the scenic roads of Acadiana Parish, the tire pressure should be considered. This thought tends to not cross drivers' minds when they have a brand-new car and essentially no major concerns. However, once any person begins to use their car for commuting, it's a smart idea to regularly inspect the tires.
Drivers should know that car tires don't necessarily need to be punctured to start losing air. And in some instances, your car might not even alert you to check the pressure. Which is a big reason why it's so important to check your vehicle's tire pressure. 
At Acura of Lafayette, we've gathered some frequently asked questions regarding tire pressure. Feel free to continue reading along to learn more!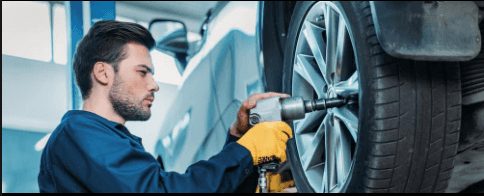 Why Should You Check the Tire Pressure on Your Car?
Proper tire pressure helps a driver get from one destination to another. For instance, say you're in Lafayette but you need to get to Lake Charles. Without adequate tire pressure, a tire blowout can happen, or you can even get into a wreck. 
A situation like this can be beyond scary, don't you agree? Therefore, it's incredibly important to watch your tire pressure because it keeps you and others safe on the road.
When Are the Checks Required?
In Lafayette, the summers are long and bright, the winters are short and crisp, and it's humid and partly cloudy year round. So, you should at least be checking your tire pressure every month, or even every other week to be extra safe, since the weather is continually changing.
How Should Tire Pressure Be Checked?
The good news is checking your tire pressure is actually fairly simple! It can be done on your own or you can always visit our service department and we'll gladly check it for you! But if you want to do it yourself, all you need to do is take off the end caps of the tires' air valves and place the pressure gauge in the valve stem to get the reading. 
If the reading falls underneath the recommended level, you'll need to pump in some air to reach the right air level.
Tire Maintenance at Acura of Lafayette
If you're ever looking for tire service, schedule your service appointment online, or you're welcome to contact us! Our team of expert technicians can get you in and out in a jiffy, and we even offer new and used Acura specials, as well as service specials that you'll love. 
Plus, if you ever need to replace your tire(s), we encourage you to utilize the Acura Tire Quote tool on our website. Surely you'll see why we have so many customer testimonials, and you'll even want to leave a review yourself!