Why buy used Acura SUV?
When it's time to replace your old car for a new SUV, you may be tempted to look at brand-new models. However, for many people it makes more sense to buy a used SUV, especially a used luxury SUV like a pre-owned Acura model. Have we got you thinking? Read on for four reasons why buying a used Acura SUV from Acura of Lafayette can be a good idea!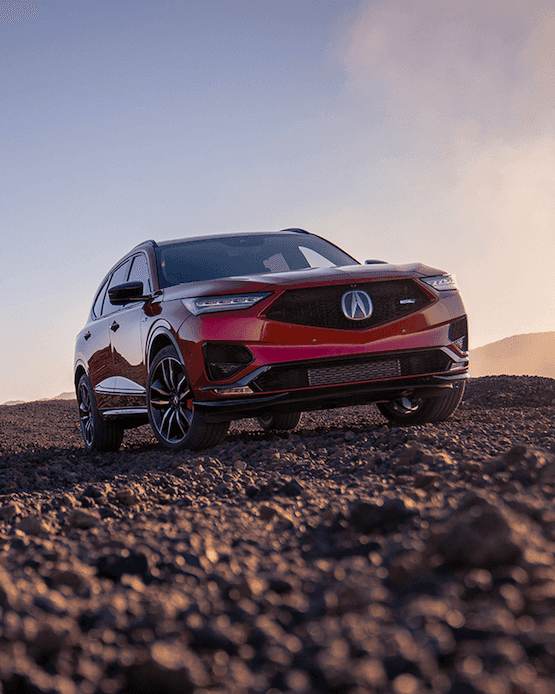 1. Get More Bang for Your Buck with a Used SUV
It's probably obvious that a used Acura SUV will be cheaper than a brand-new model. However, what you may not realize is that it also allows you to upgrade your ride: at the same price as a base model of a new SUV, you can get an upgraded pre-owned model with all the bells, whistles, and other modifications you may desire.
You don't even have to look at very old models to upgrade your ride, either: a top-trim model from as few as two years ago could be the same price as a new base-trim Acura, so you can have a like-new car with all the features you want for less. You can also enjoy the wider variety of used models available, too!
2. Suffer less Depreciation When Buying Used
All vehicles depreciate over time. However, when you buy a new car, it depreciates immediately and precipitously—the common saying about a new car losing up to 30% of its value as soon as it drives off the lot is fairly accurate. Within three years, you can expect your new car to lose up to 50% of its original price, which means that you'll have lost that cash when you're ready to trade it in for another model.
When you buy a used SUV, however, you essentially let someone else take that initial hit of depreciation, allowing you to get a larger percentage of what you paid on your car when you sell it down the road.
3. Enjoy Lower Insurance and Registration Fees
While your annual car insurance premium is based on a number of factors, one of the major ones is its replacement value. If you wreck your car, a 2020 Acura RDX will be cheaper to replace than a 2023 model, so you'll pay less in insurance to cover it.
It might also be cheaper to register your car, depending on which state you live in. So not only will you pay less up-front and in interest when buying a used Acura, but you'll have fewer yearly fees as well!
4. Cars Are Built Better and Last Longer than They Ever Have
Advances in car manufacturing technology have enabled cars to last much longer than they have in the past. It's not uncommon to see a car made in the past decade to last well over 100,000 miles!
Of course, before you buy a used car it's always a good idea to have a qualified mechanic check it over for any faults or other issues. That's why the team here at Acura of Lafayette inspects every used car on our lot before we sell it to you!
Used Acura SUV for Sale near Lafayette, LA
Ready to make your Acura dreams a reality? Come to Acura of Lafayette today to take a look at our wide selection of used and new Acura SUVs, cars, and more. Our friendly sales staff is here to answer any questions you may have regarding your purchase, and you can shop online for the ultimate convenience!